Welcome to smallchurch.tech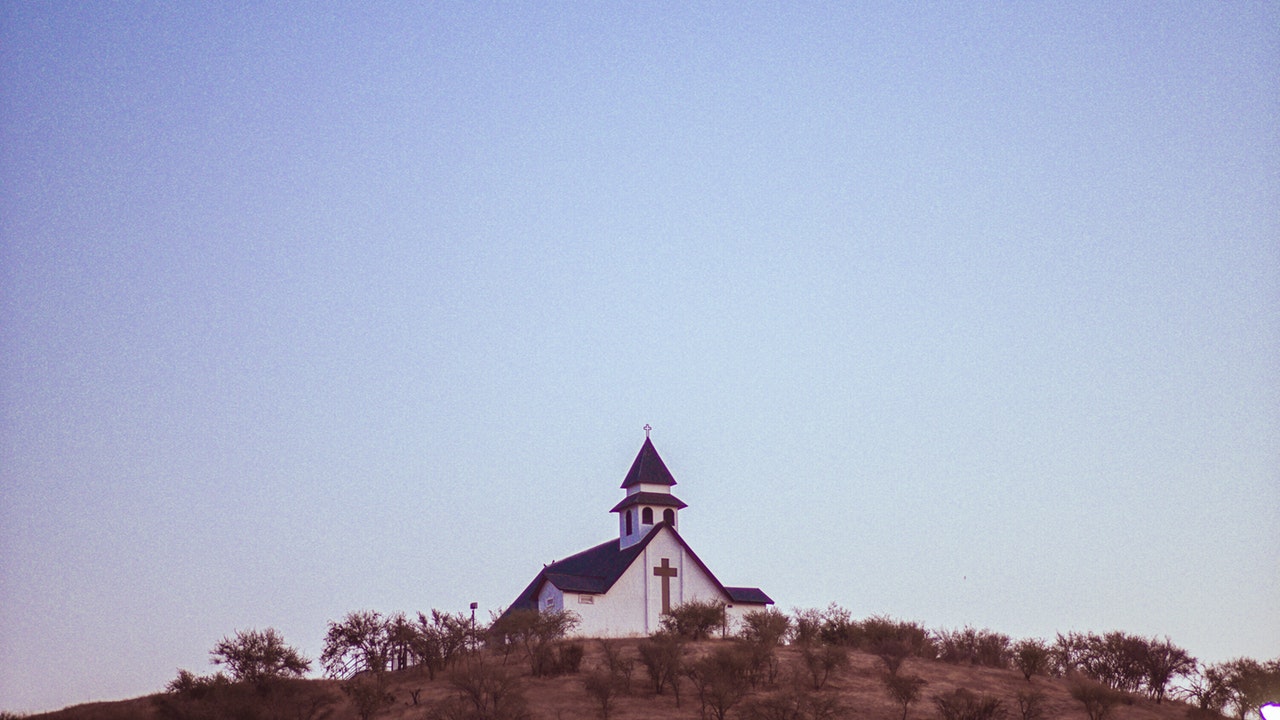 This has been something that has been burning in my heart for quite some time, and we're finally excited to be launching smallchurch.tech!
Why?
My wife and I were visiting a megachurch in the Philadelphia metro area a few years back. Our daughter was just a toddler at the time, and an adventurous one at that. The church nursery gave us a pager that they would use to beep us in case our baby girl had any issues.
During both services we attended, an anxious nursery worker came rushing in to find us, telling us our daughter needed attention. We asked both times, "Why didn't you page us?"
"We did! Our pager system is pretty awful."
We get it. It was 2012, and we were using tech from the 90s.
Something that has always struck me is both how a church may struggle to know what tech exists, be able to afford the tech that is needed, or make good use of the tech they have. I've been following Jesus for over 20 years now, and I've been a part of churches of all sizes. My wife and I planted a network of microchurches, usually between 3 and 12 people, all around the world. We've been a part of a mid-sized rural and suburban churches. We've been members at larger urban churches. And the problem is consistent just about every where we go.
We want smallchurch.tech to be a solution to this issue.
So, What Is This Thing?
We're building the ship as we sail! We see this really turning in to three things:
Resources Written By Experts
Church pastors and leaders who have been in your shoes are contributing content to help lead you and guide you in your church tech journey, whether you're a church of 10 or 10k. BUT, we're especially looking to help the growing church, the church that is struggling to know their direction, the rural church with inconsistent internet access, the church that is replanting and being revitalized. Our blog posts and resource guides will be focused on the church under 120 people, though the principles are somewhat universal.
So you'll see lots of blog posts, resource guides, and more, aimed to help provide direction for you and your church, as you look to glorify God and reach your community!
Apps At Your Price Point
We love a lot of the apps that exist to help the church, and there are some great ones for sure! What we noticed when we were looking to help coach some smaller churches on their tech needs is that the price points were prohibitive.
We're in the early stages of getting some amazing applications coming your way, at a price point your growing church can afford.
A church website that is simple to put together and works out of the box.
A kids check-in system that is user friendly and won't break the bank.
And the funds raised through these apps are used to pay those providing content! (Did we mention that we love helping pastors and leaders pay their bills too?)
Coaching And Leadership To Remove Log Jams
A good friend of mine is working to revitalize a church in rural Pennsylvania. In a town of around 1000, his church is beginning to see some amazing growth. I love hearing about the communities people live in, and love hearing people PASSIONATE about those neighborhoods, so I asked him for stories. He told me that his neighborhood is blocked off by two rivers, so a lot of people have moved beyond the rivers to be closer to their jobs, leaving his community somewhat separated. However, a new office park is being built to help increase the community engagement and bring more revenue in.
With all of the resources we are looking to provide, we also know that every church situation is different. A church separated by two miles may have completely different demographics. Which means that your church needs may be unique.
So, we've started building a team of experts who care about growing churches, no matter the size, and are experts in various fields, to get you to help get you unblocked. We will seek to help offset the costs of our coaching by working with regional church leadership, governing bodies, and sponsoring churches, so that we can make this crucial resource available as effectively as possible.
Ok, Let's Get Started!
YES! LET'S DO IT! Here's how you can get started.
Explore!
This land is your land! This land is my land! Explore the site, look at every page, read every article, download every resource guide!
And let us know what you want to know. We want to create content that will serve you well. There are no stupid questions, so ask us anything!
Contribute!
Maybe you've got some expertise you want to share. Maybe you want to make these resources possible by becoming a patron saint (see what I did there?) of smallchurch.tech. Get in touch with us, and we'll make this happen!
Subscribe!
Keep up to date with everything we have happening by signing up today. We don't spam your inbox, and your info is safe with us. But we'll keep you informed of new content, new app releases, and whatever else we can do to make your church tech journey possible.
Doug is a Pennsylvania-born and raised missionary and serial entrepreneur, currently working as a software engineer, and serving as the Director of Outreach for Citylife church in Philadelphia. When he's not making and mentoring, he is loving on his beautiful family and climbing anything in sight!