How to Go Virtual In A Hurry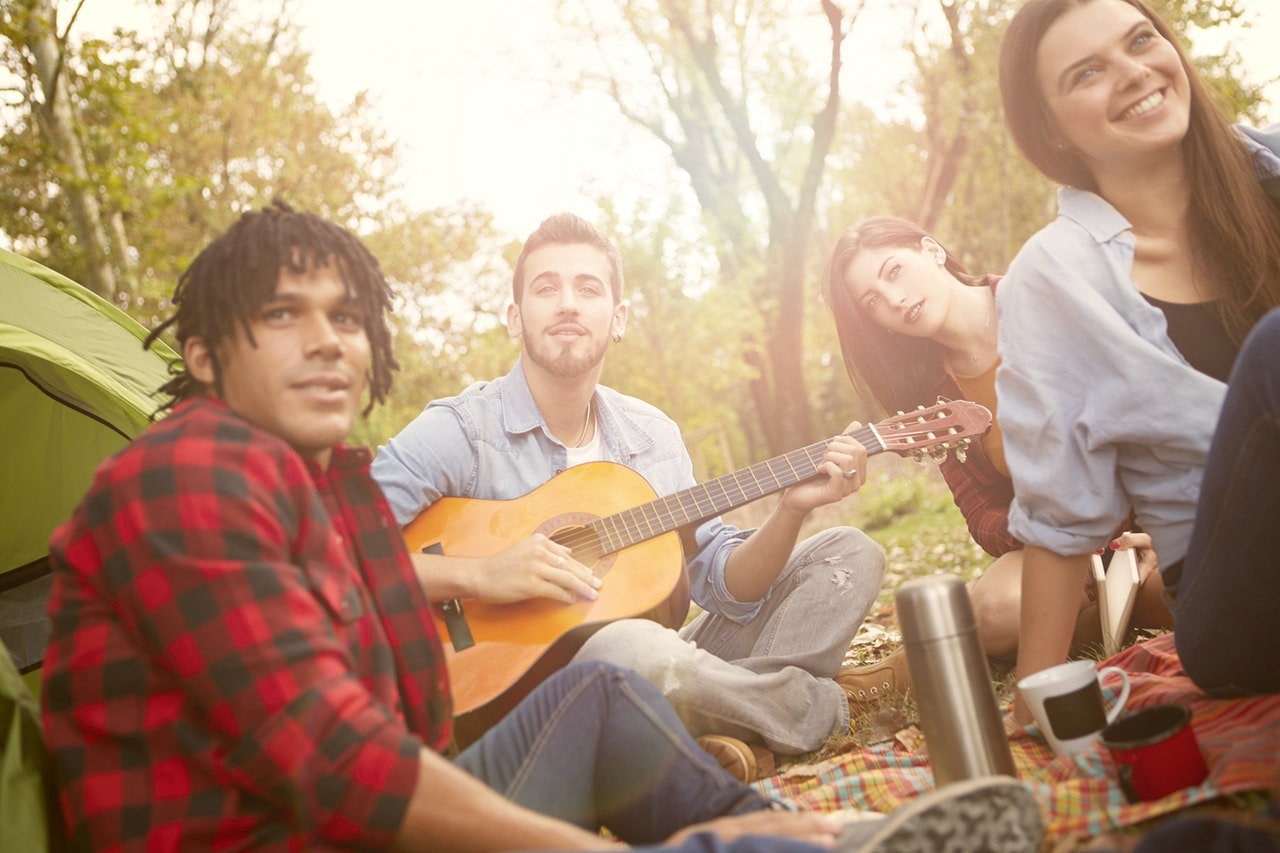 EDITOR'S NOTE: We plan to edit and change this blog as other resources come available. The full list is all the way at the bottom. Last update: 3/24/20 @ 2:55 PM EST
We all know that there is a lot of news right now about the Corona virus (COVID-19), and it can lead to a lot of panic. A number of churches are making decisions to change their gatherings, some are making changes to their process on a Sunday morning (anyone else eliminated handshakes for the time being?), and some are not doing anything.
But, there's a chance that you may want to (or need to) move church online for a bit. We want to help!
First, Let Me Say…
I am not about panic. No value comes from panic. And this post is not about panicking. I'm reminded of 2 Timothy 1:7: "God gave us a spirit not of fear but of power and love and self-control." Even in the midst of all that is happening, I hope we are all reminded that God is in control, even when things may be going crazy around us.
That being said, I also recognize that getting sick is no fun. Spreading sickness is worse, and being a carrier in what the World Health Organization is calling a "pandemic" is indeed concerning. As you are making decisions around your church services and community, you may find it prudent to cancel services or events, and that's ok. There is a chance, similar to what we are seeing in Italy, that the government may strongly encourage cancelling all gatherings, putting pressure on churches to move churches online or separate into smaller gatherings.
This post is not a commentary on any of the current state of world health. We want to encourage you to make the decision that makes the most sense for you and your congregation. But if you are a church looking to move your presence online in a hurry, we want to provide as many resources as possible!
Large Gatherings
How does a church move a Sunday morning gathering online in a hurry?
Record Your Message and Post On Youtube
Grab your phone or device, set it up in a steady place, and record your message.
Follow these step-by-step instructions.
Livestream On Facebook Live
Facebook is a great platform for social connecting, and Facebook Live is a very easy-to-implement method to reach those involved in your faith community!
Here are step by step instructions for live streaming on Facebook Live.
There's also Instagram Live: find instructions here.
Pre-Recorded Video on Facebook Live
Facebook Premiere is a great way to go! You can upload pre-recorded video and schedule a time for it to be published to the world. What's better, you can share the URL with people and they can sign up to attend, and will be notified when your video starts!
Twitch.tv
This one may sound strange, but it is a fantastic idea!
Twitch is a gaming community used for live streaming. There's a little bit of a learning curve getting started streaming; however, the real win is in the viewing. If you have a congregation that struggles with tech in general, having an opportunity to click a link and instantly be transported to viewing your message is a huge win.
NOTE: Twitch is a not a community of faith, so we HIGHLY encourage giving folks the direct link to your community, as well as turning off commenting.
Here's a great tutorial on getting started with Twitch.
Life Church's Online Church Platform
This one is a bit more involved, but allows for incredible streaming or recorded sharing, as well as social community management features, like chat and prayer requests.
https://churchonlineplatform.com/
How To Live Stream
We'll add a bunch of How-to's here!
How To Live Stream Your Church Without Breaking Your Bank
Small Groups
You want to keep your small group gatherings going. Or you want to have a ministry team meeting or discussion. Here are some resources to help!
Group Texts/Messages
Getting everyone together for a group text or messenger group is a great way to communicate back and forth. Whether this is your phone or device's native text messaging, or using a social platform like Facebook, this is a great method to keep in contact!
Group Messing on Android Devices
Group Messaging on Facebook Messenger
Zoom
Zoom is a video meeting platform with high quality streaming and a low-level of entry. It includes a free tier with unlimited 1:1 meetings and a 40-minute time limit for group meetings.
Discord
Another great online community opportunity with text and voice chat. You can also make this open to invite your neighboring community!
Slack
Slack is an online team communication that includes a really robust free tier. You can form different teams and have individual conversations as well!
Whereby
Whereby is a great video conferencing platform. It is super easy to use (literally sign up and send people the link) and free for groups of 4 and under. Plus, it is entirely web-based, so now downloading!
Get Whereby: http://whereby.com/
Phone
There are a number of reliable resources for group conference calling! Especially for those in congregations of folks who may not have access to the internet, or in rural areas with poor internet quality, or even if you just want another viable option!
https://www.freeconferencecallhd.com/
https://www.freeconferencecalling.com/
Giving
This one can be a little scary, as it involves finances and accounting practices. It is highly recommended to discuss options with your board or leadership team before jumping in to any giving option.
Tithe.ly
Tithe.ly is a great option, as it is quick to implement and has no start up fee! Transaction fee is 2.9% + $0.30 per transaction.
Check out Tithe.ly: https://get.tithe.ly/
Givelify
Givelify is another awesome option with no start up cost and low transaction fees.
Check out Givelify: https://www.givelify.com/
Other Platforms
There are a number of online giving options out there. Here is a great list we found.
Snail Mail or Drop Off
We know a number of those who give may be utilizing checks and other standard cash options. In this case, encourage your folks to send their giving in via snail mail. Consider options like stamp reimbursement or covering the costs of their sending.
Stay Connected
Whether you are looking to do pastoral care or just keep in touch with people, here are some quick ways to make that happen!
Blog
Share your thoughts online with blogging! It's a great way to continue to mentor and disciple those God has entrusted to you.
Get a blog started for free.
Social Media
Utilize existing platforms like Facebook and Instagram to share with those you are leading!
Great resource on social media use for pastors.
Phone Call
This one may sound embarrassingly simple. But for those who grew up in the technical age, this may be an option that has fallen off your radar.
Resource List
Here is the full quick access list:
Large Group
Uploading on Youtube
Facebook Live
Instagram Live
Church Online Platform
From Jonathan Woodward:
https://meet.google.com
https://www.uberconference.com/features
Live streaming tutorials
If your church is mostly elderly who do not use computer, set up a phone conference call.
Small Group
Group Messing on Android Devices
Group Messaging on iOS/Apple
Zoom
Slack
Whereby
Giving
Tithe.ly
Givelify
Other Online Giving Platforms
Stay Connected
WordPress For Blogging
Social media use for pastors
Church Resources for COVID-19
The Ultimate Coronavirus Guide For Churches
Church Leaders Resource on COVID-19
COVID-19 Means Doing Evangelism at a Distance
4 Ways To Keep People Connected During the Coronavirus
Coronavirus and the Church: What One Church is Doing to Address Growing Concerns of COVID-19
Greet One Another with a Fervent Fist-Bump? What Churches are Doing in Response to Coronavirus
Coronavirus Resource from Christianity Today
Alternative Church Ideas from The Holy Post Podcast
Educational Resources
Other Remote Resources
May not be church related, but may have some good suggestions. And may be good to share with folks in your congregations who may be asked to work remotely.
Twist Remote Work Guides
Doist: Asynchronous Communication
Have a helpful resource?
If you know of a great resource for churches that's not listed here, please let us know! We're all about helping churches maximize their reach by utilizing any and all resources at their disposal.
If we can help you walk through your church's decision to implement online streaming or simply put some of these resources to use, contact us! We're here to help.
Doug is a Pennsylvania-born and raised missionary and serial entrepreneur, currently working as a software engineer, and serving as the Director of Outreach for Citylife church in Philadelphia. When he's not making and mentoring, he is loving on his beautiful family and climbing anything in sight!